INTUNE Radio SHROPSHIRE
Business with Beats
**REACH OUT SHOW**
We have some amazing information about MENTAL HEALTH awareness for families, young people and children; an insight into new GRANTS AND FUNDING and it's availability for business; and advice about how important it is to define your business SALES STRATEGY - all in our amazing REACH OUT show.

Presented by Wayne Flynn and Deryn Oliver, we believe our REACH OUT Show will help many people in the Shropshire community! We can't thank Tess, Richard and Rob enough for getting involved with our show - amazing advice and wonderful to have links to really helpful and needed support. As for the local bands - it's a real honour to play your music! Finally, we hope you really enjoy the show - it's been a strange start to the year - but we hope the next 2 hours will help knowing that things will get better!
Business Play List
• 12.30 - TESS BAILEY-SAYER: The Sea Change Trust. www.theseachangetrust.co.uk
• 50.30 - RICHARD MORELAND: RTFQ. www.rtfq.com
• 01:31.00 - ROB TOLLEY: Fluid NS. www.fluidnetworksolutions.co.uk
Beats Play List
• 02.19 - WITHOUT WARNING: Dance Night.
• 09.00 - LIBBY: Don't You Remember.
• 46.40 - MATT BRUSH FEATURING AMY OWEN: Ocean Eyes.
• 01:51.40 - TINY TOWERS: Sweet Sweet Love.
Here's some further information, help and support: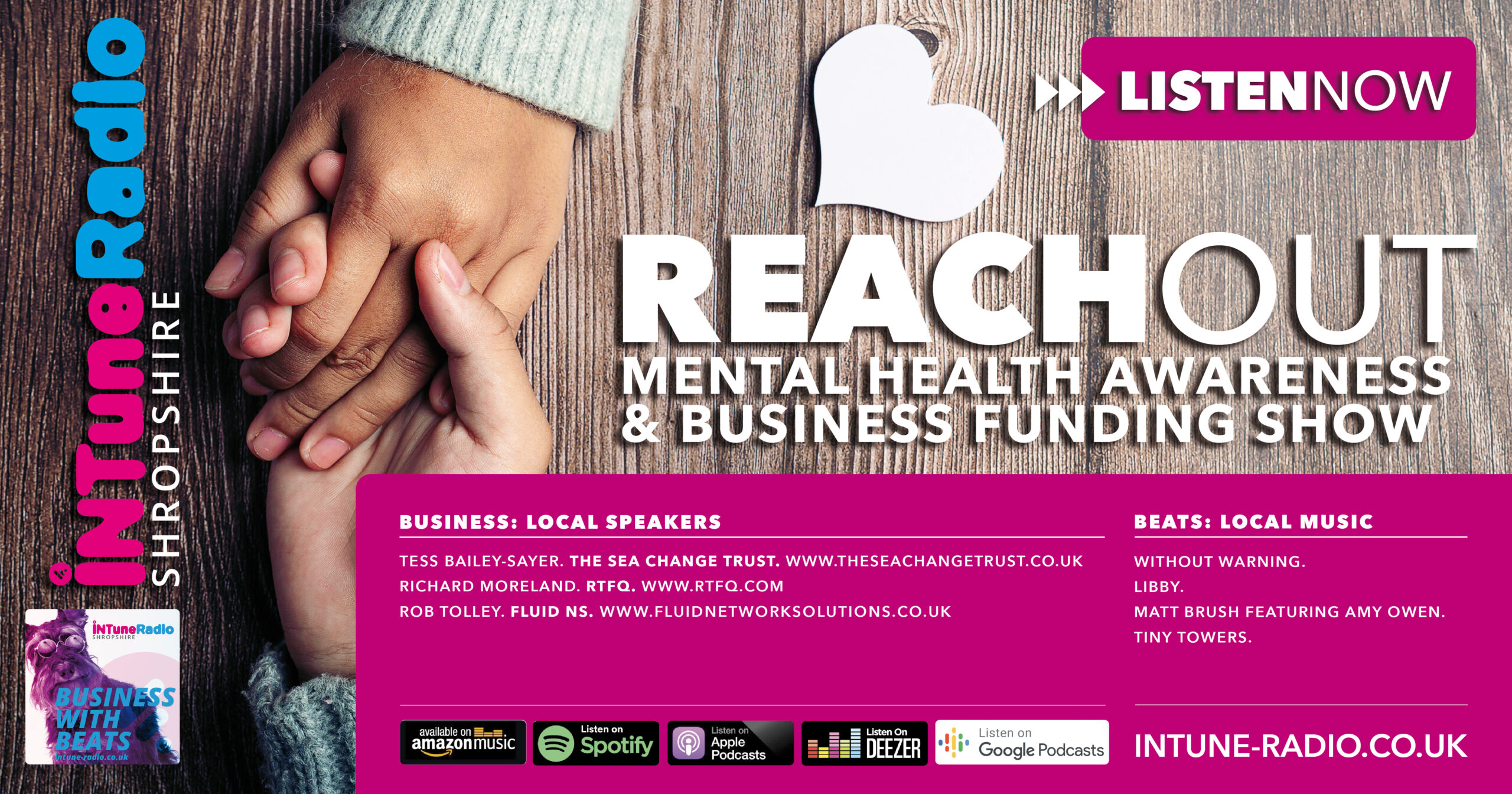 You can also listen to the show through your preferred player such as; Apple Podcasts, Spotify, Amazon Music, Google Podcasts, Deezer and many others. Simply search for 'INTune Radio Shropshire' or watch the short video below to help you – and we hope you enjoy the Christmas Show!
How to find INTune Radio Shropshire through your preferred podcast player.
Are YOU ready to FLY?
​INTune Radio Shropshire is a business 'ShowCast' with music that is streamed over the internet. Our shows feature industry experts providing insightful business tips along with engaging interviews and house, dance and funk music.
INTune Radio Shropshire is a platform or 'hub' for business owners to share their experience and ideas in the world of business, brand and marketing and for somewhere for new business owners, university graduates and large business owners to tune in for ideas and clear honest business advice. As far as we're aware, INTune Radio Shropshire is the first and only streaming business 'ShowCast' of it's kind in the UK, made by business owners offering professional impartial advice, playing uplifting house, dance and funk music. So tune in.
Victoria Handbury-Madin
Charity Expert
Victoria supports charities to raise awareness, grow fundraising and deliver good governance to help drive sustainability, reduce risk, and maximise impact.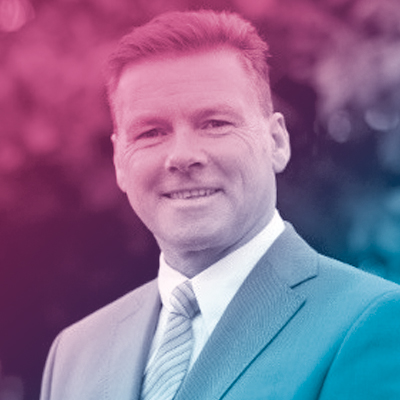 Rob Tolley
Telecommunications Expert
Rob provides telecommunications solutions to meet customer requirements and is committed to a quality and professional service.
Would you like to be involved?
​INTune Radio Shropshire is looking for industry experts and independent music artists like you to get involved with our ShowCast and lots more besides! Interested? Please fill in the form below and we'll be back in contact with you!
BUSINESS OPPORTUNITIES
Advertising and Sponsorship Opportunities Available!
FROM ONLY £100 every business in Shropshire has the opportunity to advertise their business to the local community whilst listening to the best show in town which is available on all major players; Google Podcasts, Spotify, Amazon Music, Apple Podcasts, Deezer as well as a host of others. Advertising on local radio and a local podcast is in immense growth, especially with 'presenter read ads'. It is a unique way to tell people what you do and you can capitalise on the advert within your own marketing strategies, such as placing the audio and then linking to the show through your own company social media and blogs.
PRS Music Licence registration number: LE-0022841.
PPL Webcaster Music Licence holder.